By Hos
Among human organs, brain is a very good example of evolutionary development. There are many structures in the brain (loop of Meyer, aqueduct of Sylvius, foramina of Luschka and Magendie, etc) that increase the vulnerability of cerebral structures to pathological processes, and could have been avoided by a designer. The truth is, despite the reputation of the brain for being a true wonder, there is so much waste and inefficiency in it that it resembles a work by Rube Goldberg, like the one above.
At the functional level the situation isn't any better. The different parts of human mind, having evolved separately and patched together in the haphazard way, could in fact do with a lot of streamlining. This has been the subject of a full pop science book.
What is highly dismaying, then, is the prevalence of creationism among neurosurgeons, who seem to blind to their own field of work. This is nothing new. For a number of years, Michael Egnor, MD, a neurosurgeon from SUNY at Stony Brook, has been peddling creationist material for the Discovery Institute. As you might expect from a creationist, he isn't totally sold on the separation of church and state, either.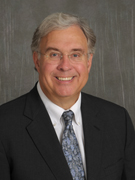 Bad as Egnor is, he is far from the only creationist neurosurgeon with an academic affiliation. It gets worse, much worse.
Meet Ben Carson, MD. Dr Carson is the head of pediatric neurosurgery at Hopkins, and a devout Seventh Day Adventist.
As a surgeon, his reputation is beyond compare; as a thinker outside his own field, he sucks. When it comes to evolution, this is the gem Dr Carson gives us: "Ultimately, if you accept the evolutionary theory, you dismiss ethics, you don't have to abide by a set of moral codes." Adding that if you accept evolutionary theory, "you have no reason for things such as selfless love".
(I always hoped creationists had a clue about what they were criticizing. Alas, if I keep looking for that I will die of old age).
Now how do I know that Dr Carson's creationism is motivated by religion? Because he, himself, tell us so. Read the full interview here. (On Adventist Review, for heaven's sake.) I was pleased to see there was some push back against the decision at Emory University to bring in Carson for their commencement speech.
How is it that one of the most brilliant brain surgeons in the world can be so incredibly ignorant (bordering on idiotic) about a scientific theory that has been the backbone of biology and geology for 150 years? The answer is one word: Religion. As long as religion infects minds, you can expect ignorance peddling from the shining stars of even the top institutes of higher education in the world.
For those who advocate a Chris Mooney style approach, I have a question. Can you honestly say that in a situation like this, the best approach is too tell Carson that there is nothing wrong with his religion, it is just that he is misguided about its interplay with science? (Alas, that is a rhetorical question; it was tried, and it didn't work.) Or would it be more productive to start writing letters, warn the audience about Carson's anti-science views, and try to have the commencement speech canceled (as the staff and students did at Emory, and as Richard Dawkins did in the case of Ben Stein at the University of Vermont in 2009)?